About BDGP
Getting to Building 64 Via the LBL Shuttle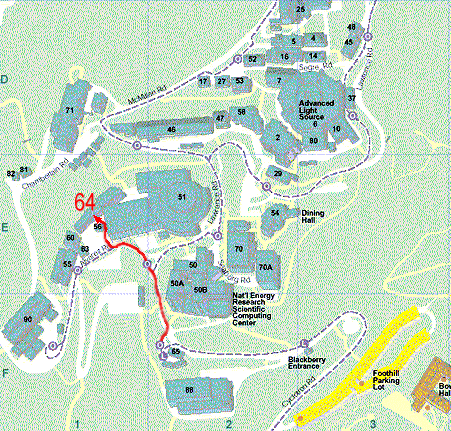 If you take the off-site shuttle bus to LBL (NOT the Strawberry shuttle bus), it will leave you at the main building (65).
From there, walk uphill and bear left at the fork. Building 64 will be on your right, in back of an open bay and a small building (56).
To find the Informatics Group, enter building 64, turn left, go up the stairs, and turn right. Go through a double door. The Informatics group is centered around the conference room on your left, room 240.